Do you know the item number? Use the
Quick Order
to save time!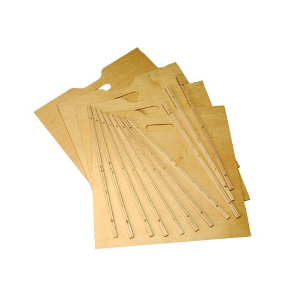 Omega National Products
Base Cabinet Tray Dividers/Wood

Standard Features:
• Omega National Tra-Sta premium wood tray dividers
• Four pre-finished maple veneer dividers slide in solid maple grooved and pre-drilled top and bottom rails
• Designed to be fastened in multiple locations to accept a variety of pots, pans or lids
• Includes: four trimmable dividers and eight drilled rails

Packing & Sold In: Boxes of 4 dividers.
How can we improve this product description? Click here
Thank you ! We have received your message.