Do you know the item number? Use the
Quick Order
to save time!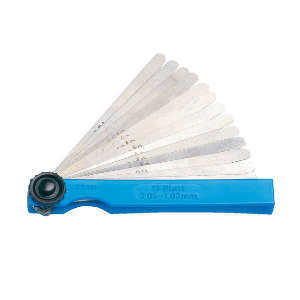 Würth

Standard Features:
• For measurement of slots and gaps, checking clearance of slideways, bearings, pistons, etc.
• Conical gauge: Lamina
• Length: 3-15/16"
• Stored in plastic sheath
• Blade Thickness 0.05 mm – 1.00 mm
• Range: .05/0.10/0.15/0.20/0.25/0.30/0.40…'1.00

Packing and Sold In: Each.
How can we improve this product description? Click here
Thank you ! We have received your message.