Do you know the item number? Use the
Quick Order
to save time!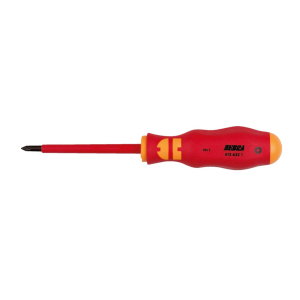 Würth

Standard Features:
• Routine check test in a water bath with test voltage 10kV
• For work under voltages up to 1,000 volts (AC), up to 1,500 volts (DC)
• Identification marking with year of manufacture
• Stricter low-temperature impact test
• Blade: burnished, insulated
• Tip: DIN ISO 8764-1-PH
• Standard: DIN 7438, IEC 900, EN60900

Packing and Sold In: Each.
How can we improve this product description? Click here
Thank you ! We have received your message.