Do you know the item number? Use the
Quick Order
to save time!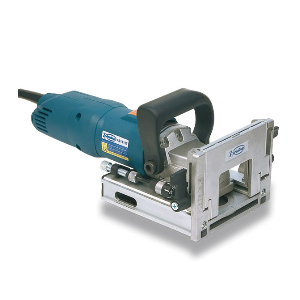 Virutex Corporation

Standard Features:
Biscuit machine with tilt fence, blade and case.
Specifications:
Amps (110V - AC): 5
N-load speed (RPM): 10,000
Approx. Weight: 7 lb
• 900 watt motor
• Movable fence
• Designed to work on panels 5/8", 3/4" and 7/8", but can be used on thicker materials due to the unique movable fence

Packing: Both individually packed.
How can we improve this product description? Click here
Thank you ! We have received your message.