Do you know the item number? Use the
Quick Order
to save time!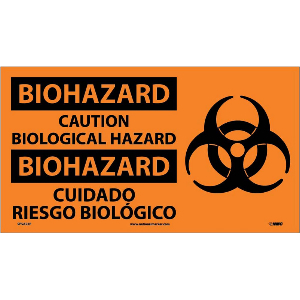 National Marker Company
Biohazard Signs, English & Spanish
Biohazard: Caution Biological Hazard

Standard Features:
Includes the universally recognized biohazard symbol
and meet OSHA's marking requirement in standard
1910.1030 for bloodborne pathogens.

Material Reference Chart:
• PSV: Pressure Sensitive Vinyl
• RB: Rigid Plastic

Packed & Sold In: As shown below.
How can we improve this product description? Click here
Thank you ! We have received your message.