Do you know the item number? Use the
Quick Order
to save time!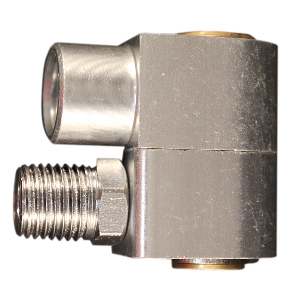 Milton Industries
1/4" NPT Swivel Hose Fitting Connector

Standard Features:
1/4" Air hose swivel connector with flow control. 360 degree swivel in two directions allows air hose to be connected to air tool helps reduce hose kinking and keeps the hose out of the way. These are not for use with percussion tools without the use of a hose whip or snubber hose. Allows for better flexibility and less hose kinking.

• 1/4" Female national pipe thread
• Maximum inlet pressure of 150 pounds per square inch
• Air flow 40 standard cubic feet per minute

Packing & Sold In: As shown below.
How can we improve this product description? Click here
Thank you ! We have received your message.