Do you know the item number? Use the
Quick Order
to save time!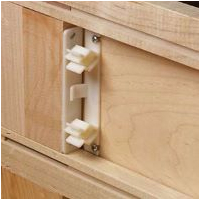 Tenn-Tex Plastics, Inc.
Used with TXT-194 and TXT-194-01

Standard Features:
• False Front Clip
• Size: 15/16"W x 4-1/4"L x 5/8"D
• TXT-195 is the "Female" version of this clip. TXT-194 is the "Male" version of this clip
• For a complete set, it is necessary to order both TXT-195 (Female) and TXT-194 (Male)

Packing & Sold In: 25 each per box. Full box orders only.
How can we improve this product description? Click here
Thank you ! We have received your message.