Do you know the item number? Use the
Quick Order
to save time!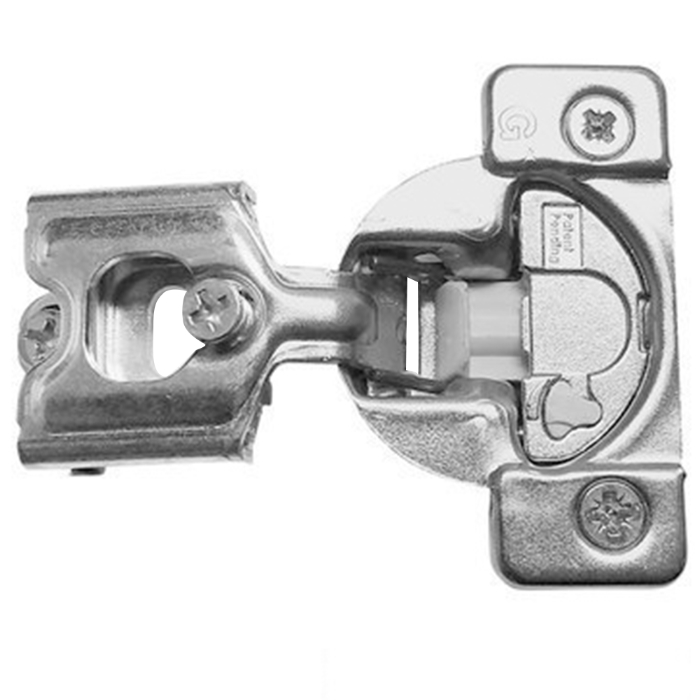 Grass America
108° TEC One Piece Face Frame Hinges

Standard Features:
• Soft-close damper pre-mounted in hinge cup
• Adjustable switch to regulate closing action
• No protruding parts or additional pieces needed
• One piece hinge and base plate combination
• Sleek design with nickel finish and zinc die cast cover over soft-close mechanism
• 108° opening angle
• 10.7 mm (7/16") cup drilling depth
• Front locating tabs position hinge on face frame
• 3 dimensional adjustment
• Cam side and depth adjustment with height adjustment at mounting screw
• Works with current insertion machinery
• Available in 42 mm and 45 mm boring patterns
• Made in USA

Packing: As shown below.
Sold In: Both broken and full box quantities. Discount available for full box orders.
How can we improve this product description? Click here
Thank you ! We have received your message.