Do you know the item number? Use the
Quick Order
to save time!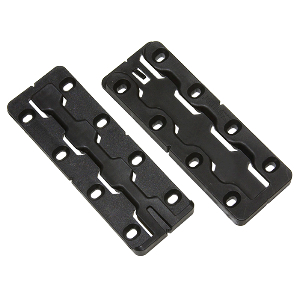 Joinlox / Striplox

Standard Features:
• The Striplox Pro 55 connects objects together in seconds
• The unique and innovative two part connecting and fastening system delivers strength and durability in one action
• By transferring the load evenly over the entire joint, the resulting performance is amazing
• Striplox Pro 55 connectors can be mounted in many different ways to best suit the application
• The design allows for either surface mounting or rebate mounting and can be orientated vertical or horizontal to provide you with a perfect totally hidden fixing

Note: Secure with #8 screws or Liquidlox adhesive (SJ170-020012)

Packing: 10 or 50 pair (1 male and 1 female) per box. Sold in full box quantities only.
How can we improve this product description? Click here
Thank you ! We have received your message.