Do you know the item number? Use the
Quick Order
to save time!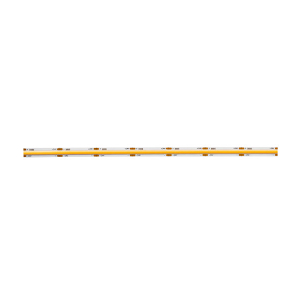 Tresco Lighting

Standard Features:
Chip on Board or "COB" LED tape is the latest advancement in tape lighting. Its diodes directly mounted on a printed circuit board and a continuous fortified coating, this flexible, high density LED lighting strip creates our Luniform look without dark spots – no covers or filters needed.

• 5.5 W Per Foot
• 420 Lumens Per Foot
• Bulb Life: 50,000 hours
• Beam Angle: 115°
• Max. Per 96W Power Supply: 16.4'
• Max Continuous Run: 16.4'
• Mounting: Surface
• Cuttable every 1-1/2"
• Warranty: 5 Years

It is recommended to use Tresco accessories with Tresco fixtures. Tresco fixtures are designed to operate only with genuine Tresco transformers, power cables, connecting cables and switches.
How can we improve this product description? Click here
Thank you ! We have received your message.