Do you know the item number? Use the
Quick Order
to save time!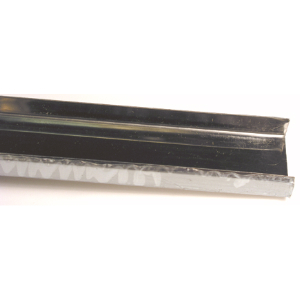 Dave Sanders and Company
Stainless Steel Countertop Edge Molding

Standard Features:
• Stainless steel edge molding is suitable for the edges
of 1-1/2" thick countertops. Provides excellent protection
• 1-1/2" inside dimension x 1-5/8" outside dimension x 9/16" D x 6' L

Packing: As shown below.
Sold In: Both broken and full box quantities. Discount available for full box orders.
How can we improve this product description? Click here
Thank you ! We have received your message.