Do you know the item number? Use the
Quick Order
to save time!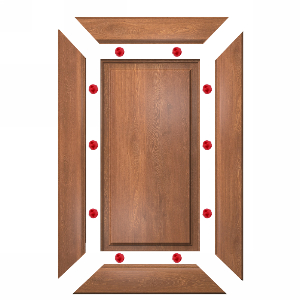 Würth
Round Panel Inserts for Cabinets

Standard Features:
• No Oil, Carbon Black or Phthalates
• Eliminate panel rattle and cracking glue joints
• Allow for wood expansion and contraction
• Easily center panels during assembly
• Absolutely no bleeding into your panel door
• 0.27" diameter, best for use in 1/4" groove
• Recommended minimum spacing is 3/16" (8 – 10 spacers per 5 panel door)

Packing: As shown below.
Sold In: Full box quantity only.
How can we improve this product description? Click here
Thank you ! We have received your message.