Do you know the item number? Use the
Quick Order
to save time!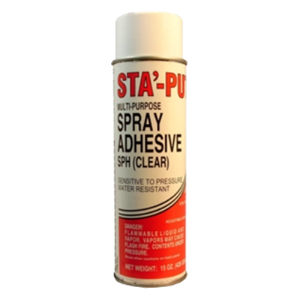 Sta-Put
Multipurpose Spray Adhesives

Standard Features:
• High strength bonds
• Aggressive grab tack
• High shear strength, heat/UV stability
• For permanent results, spray both surfaces, allow to dry for 2 minutes and assemble

Packing: As shown below.
Sold In: Both broken and full box quantities. Discount available for full box orders.
How can we improve this product description? Click here
Thank you ! We have received your message.